A summer in the Raurisertal...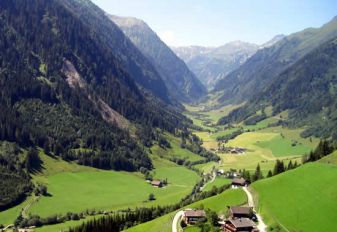 ...is holiday pleasure in the midst of breathtaking, untouched nature. Impressive mountains, peaks, forests, mountain lakes, flowers and alpine animals. Active or contemplative experience - in any case unforgettable, exciting and healthy holidays for young and old. The clean high mountain air cleans the lungs. No wonder that people in the mountains feel free, happy and exhilarated. Every breath gives more vitality and vitality.
For centuries Rauris was considered one of the most important European centres for gold mining. Even today you can still poach gold yourself at one of the 3 gold panning sites. Discover the surroundings by hiking, cycling, mountain biking, climbing, swimming or even fishing.
Raurisertal in summer
Raurisertal is beautiful
40
Cultivated mountain pastures
295 km hiking trail with 40 managed mountain pastures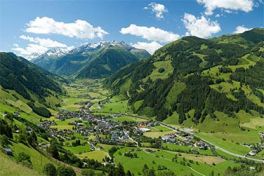 Over 295 km of marked hiking trails give you the opportunity to get to know the beautiful Raurisertal.
The romantic Seidlwinkltal with the 500-year-old Rauriser Tauernhaus, the Krumltal with the Bräualm along the sleeping walls of the reintroduced bearded vultures, the Gaisbachtal, the Forsterbachtal or the Hüttwinkltal with the uniquely beautiful valley end Kolm-Saigurn are absolutely worth seeing and hiking.
Hiking paradise Hochalm and many other beautiful, eventful hiking destinations with managed alpine huts. 40 managed alpine pastures invite you during the summer season.