Greetings and come into our virtual world!
We are pleased that you have found the way to our website. On our homepage we would like to give you an insight into what awaits you on our farm: a view of our beautiful landscape and valuable tips for a relaxing and peaceful holiday in the most beautiful valley of the Alps.
WALDHOF is beautiful...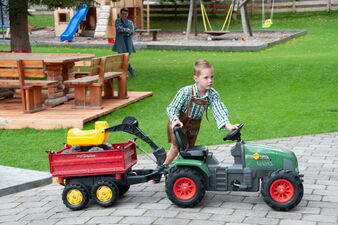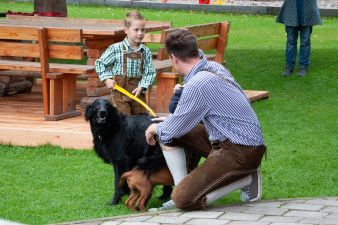 Fun for the kids
Experience holidays at the Waldhof from its most beautiful side, whether as a couple or with the whole family, our motto for you is: recreation for adults and fun for children.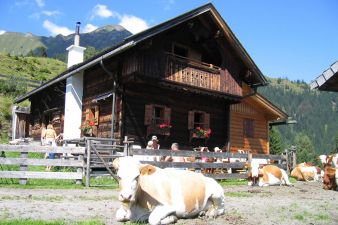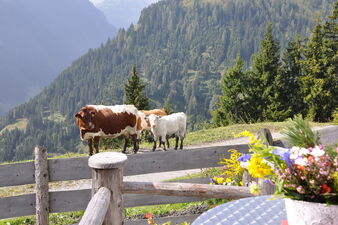 Alpine hut
Our alpine hut is situated at about 1,500 m above sea level, in an idyllic mountain landscape, with a wonderful panoramic view of the wildly romantic Seidlwinkltal and the beautiful Raurisertal.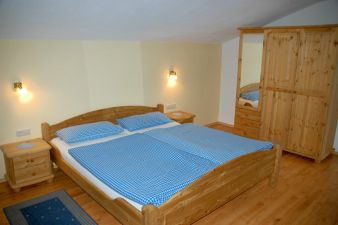 Room facilities
With a great deal of love and personal commitment we have converted the rooms in the traditional style and we do everything we can to ensure that you can feel at home in a beautiful, informal atmosphere with us at the "WALDHOF".
52
Animals
Get to know animals
99,9%
Top Feedback
of our guests
Guest comments
Is there anything more beautiful than knowing a spot on earth that has become your second home through its true beauty? We and our children have found it, each in his own way, in the Seidlwinkltal. Thanks and appreciation are due to the Lieben Schwaiger family for the cordial way in which they welcome and entertain their guests. We hope to see you again. Walter Tauchnitz (recognised mountain climber), Hannelore Tauchnitz (specialist for potato pancakes), Gabriele 8 years (Gänseliesel on call), Harald 5 years (expert for stable and cows)
As long as vultures and chamois still adorn your peaks, the valley will be a place of peace. But whoever tries to open it up to the masses will destroy one of the last oases, which are vital for the human being who seeks contemplation and who gains the insight that he too is only a piece of the great mystery that the Creator gave us and that we simply call "nature". In memory of the first Geier colour film in 1954.
The disadvantage of a holiday is that you have to part with loved ones again. Already last year we mentioned that apart from the enormously beautiful nature, there are dear people who are so diligent, just, nice and friendly and make the holiday a paradise. To all of you, dear family Schwaiger (young and old) we wish health, joy, happiness and peace from our hearts. A heartfelt thank you and goodbye next year.
The Waldhof was nice and pleasant, but we were soon without a bed, so we moved to neighbours, which was less pleasant. But we were always there for dinner and enjoyed Schwaiger's large group of children. The food was very good, the weather was fine, we thank for everything and look forward to a healthy reunion.
The Waldhof was again our holiday destination, the drive was not nice, the kilometres very much. So we arrived just before midnight and didn't deprive Theres of sleep. In the car we fell asleep, the Schwaigers didn't like that at all. Unfortunately the time is over again and we thank everybody for their hospitality. It is certain that we will meet again soon, because it is too beautiful here. All the best until then.
This year was the third time we were in the Seidlwinkltal 3 times. We brought some of our relatives with us and they find the Waldhof very chic. The weather was very nice again, we often found the children in the hay. A fun thing was cleaning the tractor, all the children could use that, Angelika, Claudia and Thomas were there with a lot of shouting and eagerness. The Ralf cleaned out the cowshed and so the holiday is over. Otherwise we had a lot of fun, there were also very nice people. We thank the whole Schwaiger family and wish them all the best and goodbye until next year.
30 years Waldhof, where have they been? We have always written in the guestbook, because we think it is nice to know who has been here in the last years. So we also greet guests we know and wish for the next 30 years many lie evenings with buffed hair. Find many fire lilies, Lipp knows the place! Just don't search for the cat. Thanks and praise to the Schwaigerleut